Home & Office Pro Cleaning Service
Are you tired of complete strangers coming into your office week after week? You don't know or trust these people and your current cleaning company may be hiring temporary employees off the street and each week its a new face
That you don't know
. FourSquare is a family owned and operated company. You will only see our family each and every week. You will know the 3 of us and see we are excellent at what we do and very friendly.
You can count on Medina Ohio's, FourSquare Cleaning for your office cleaning services. Our professional, quick and friendly service is available for small and large offices. FourSquare Cleaning will clean it right 100% guaranteed.
Our motto: We say what we do and we do what we say!
Just a Few Office Customers
Powerhouse Now construction, Crowley, Texas
Medina County Highway Department Seville, Ohio
Armstrong Cable, Medina, Ohio
Advance Bronze, Lodi, Ohio
Embridge - Nexus, Seville Ohio
Gasko Fabricating, Medina Ohio
Valvole America, Medina Ohio
Bonezzi Switzer Law Office, Medina Ohio
Dr Landry Dentistry, Seville Ohio
Customer comments:
Thanks for your extra efforts last night. The place looks great !!!! We really appreciate the pride you take in your work. This is something we are finding is somewhat rare.
Steve Huzyak Research & Development VALVOLE AMERICA LLC
Thanks so much for the great work that you all did and especially for the fun and laughter you provided, It was fun. Looking forward to the next time.
Thanks again. Nancy
Email or text: 330-722-3773
If you would like to leave a review of our service please use this link.
www.angieslist.com/review/6623656
Office & Commercial
Commercial cleaning service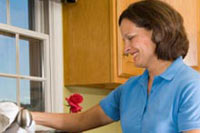 Home Cleaning
Cleaning designed to fit your budget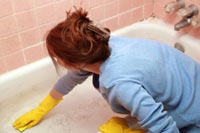 Clean outs
Spring cleaning's and foreclosure clean outs